Miley Cyrus tweets about the man in her life - Jesus
-Posted by: Quivi

Miley Cyrus says the only man she can rely on is Jesus.

The 'Hannah Montana' star - who recently split from underwear model Justin Gaston - admits she has been let down a lot in recent months but knows Christ will always be there for her.

She wrote on her Twitter page: "Talking to the one man who keeps his promise. One man who really understands 'unconditional love' - Jesus." ... Read More ...

Police at odds in Miley Cyrus stalker case
-Posted by: Quivi

When Mark McLeod was booked into the Chatham County jail, officers there had no idea the Augusta area man claimed he was marrying teen star Miley Cyrus. They didn't know Mr. McLeod believes her father, Billy Ray Cryus, is ready to welcome the 53-year-old into the family as a son-in-law. They didn't know, Chatham Sheriff's officials say, because they were never told by Tybee Island police. Mr. McLeod, of Appling in Columbia County, was booked into the Chatham jail June 22 and released June 23. ... Read More ...

New Mitchel Song
-Posted by: Nancy

Check out Mitchel's song from the upcoming Wizards of Waverly Place soundtrack. The soundtrack hits stores on Tuesday, August 4th. The song is called Every Little Thing She Does is Magic.





Mitchel is also currently touring with Metro Station. If you are in attendance of any of these concerts, please contact us with pictures or videos.

Happy 2nd Anniversay!
-Posted by: Nancy

We'd like to wish a very happy 2nd anniversary to Mitchel Musso Tribute. It has been two wonderful years of bringing you the recent news, pictures, caps, and much more!

Also, remember to participate in Mitchel's scavenger hunt to win an awesome prize!

New Hannah Montana Caps Added
-Posted by: Nancy

We've uploaded caps of Mitchel from the Hannah Montana episode Once, Twice, Three Times Afraidy.


Emily Osment Radio Disney Takeover
-Posted by: Hotncleverchik

Make sure you guys tune in to Radio Disney on August 14th at 3pm PT/6pm ET as Emily Osment is going to be on there talking about her new album and career. Also, her new single 'All The Way Up' will premiere afterwards at 4pm PT/6pm ET so don't miss it!

Also, we recently celebrated Emily Osment Tribute's 3rd anniversary so it'd be awesome if you dropped by our forum to interact with other Emily fans, just like you!

Have a great day!

10 Emily Avatars
-Posted by: Amy


10 Emily Osment avatars have been uploaded thanks to Bee. to view them go

here
New The Last Song Candids
-Posted by: Quivi

We added new candids of Miley on set of her movie The Last Song, check out the PHOTOS HERE


News Bits & Graphics
-Posted by: Quivi

Hannah Montana has been nominated for a Primetime Emmy Award for Outstanding Children's Program! Wow That's osm! It's up against Wizards of Waverly Place and iCarly. N of course, Miley tweeted about it: "HM got nominated for an EMMY!!!! Yayyy :) thank you so much!" Be sure to watch the awards @ CBS 8 PM on September 20th.

Plus we added a bunch of graphics: avatars, blends & wallpapers. So click the links and check them out!! Be sure to save them and use them on your profile/avatar/signature on our MILEY FORUM of course.




Big thanks to our lovely staff: Bee, Elizabeth and AJ. Be sure to add comments to their graphics or profiles ;] If you wanna submit graphics plz use our contact form.

Miley Tweet of the Day: Hi Throat. I'm Miley, you know, the girl you're making miserable... Just wanted to let you know that I hate you. XX Me

Miley Cyrus gets 'Wings' at Disney
-Posted by: Quivi

Disney has acquired screen rights to the young adult novel "Wings" and will develop the bestselling Aprilynne Pike title as a star vehicle for Miley Cyrus.

Temple Hill partners Marty Bowen and Wick Godfrey will produce. Tish Cyrus will be executive producer. It's Temple Hill's first foray into supernatural fare since "Twilight."

Pic will be developed for Cyrus to play Laurel, a 15-year-old who grows up sheltered and home-schooled in a small town. Adjusting to a big high school is difficult, and her suspicion that she's not like the other kids becomes a reality when she sprouts a pair of wings and learns that she's a fairy. Published in May, the novel is the first of a planned four-book series. ... Read More ...

Mitchel Interview
-Posted by: Nancy

Mitchel Musso was just interviewed by Much on Demand and we have the interview right here. He talks about touring, Hannah Montana, and much more!





New Photos Uploaded
-Posted by: Nancy

We've uploaded some new pictures from Mitchel's appearances. Enjoy!



Pics, Avatars & Blends
-Posted by: Quivi

We added some more ELLE PHOTOS HERE & a bunch of really cool AVATARS & BLENDS too (big thanks to Bee). Click the links & enjoyyyy!

Be sure to save the avatars & blends and use them for your profile and signature on our MILEY FORUMS ;]







Miley Tweet of the Day: My day started a little odd but I got on my "lucky" steve madden boots. Its gonna be a good day :)

Disney's Project Green Tip: Upcycle. Recycling is the way to go, but it does take energy to get your household waste processed back into useful raw materials. So whenever possible, take the step before recycling: upcycling - aka give the stuff you were gonna throw-out new uses.

2009 Teen Choice Awards VOTING Reminder!
-Posted by: Bing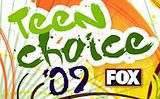 Hello people are you keep on voting for your fave celebs at 2009 Teen Choice Awards?

TCA had updated the nominees! Here are some newest choice nominees:
Choice Summer Movie: Action Adventure
Harry Potter and the Half-Blood Prince
Transformers: Revenge of the Fallen ... Read More ...

Mitchel is giving away backstage passes!
-Posted by: Meanlilbrooks

Hey guys! Mitchel tweeted that he's giving 5 backstage passes away. It's only for the concerts in Kansas City, Detroit, Cleveland, Chicago, and St. Louis. You can bring one friend if you win. All you have to do is have your ticket, you can get them here, and answer a question this Monday. The question is "Why should Mitchel give you the backstage pass?" There will be one winner from each of those 5 cities. Send a youtube video or message to Mitchel on Monday and Monday only. If you send a youtube video, tweet Mitchel the link. If you don't know, here's the link for Mitchel's twitter.
Goodluck everyone :)